Monthly Archives:
April 2017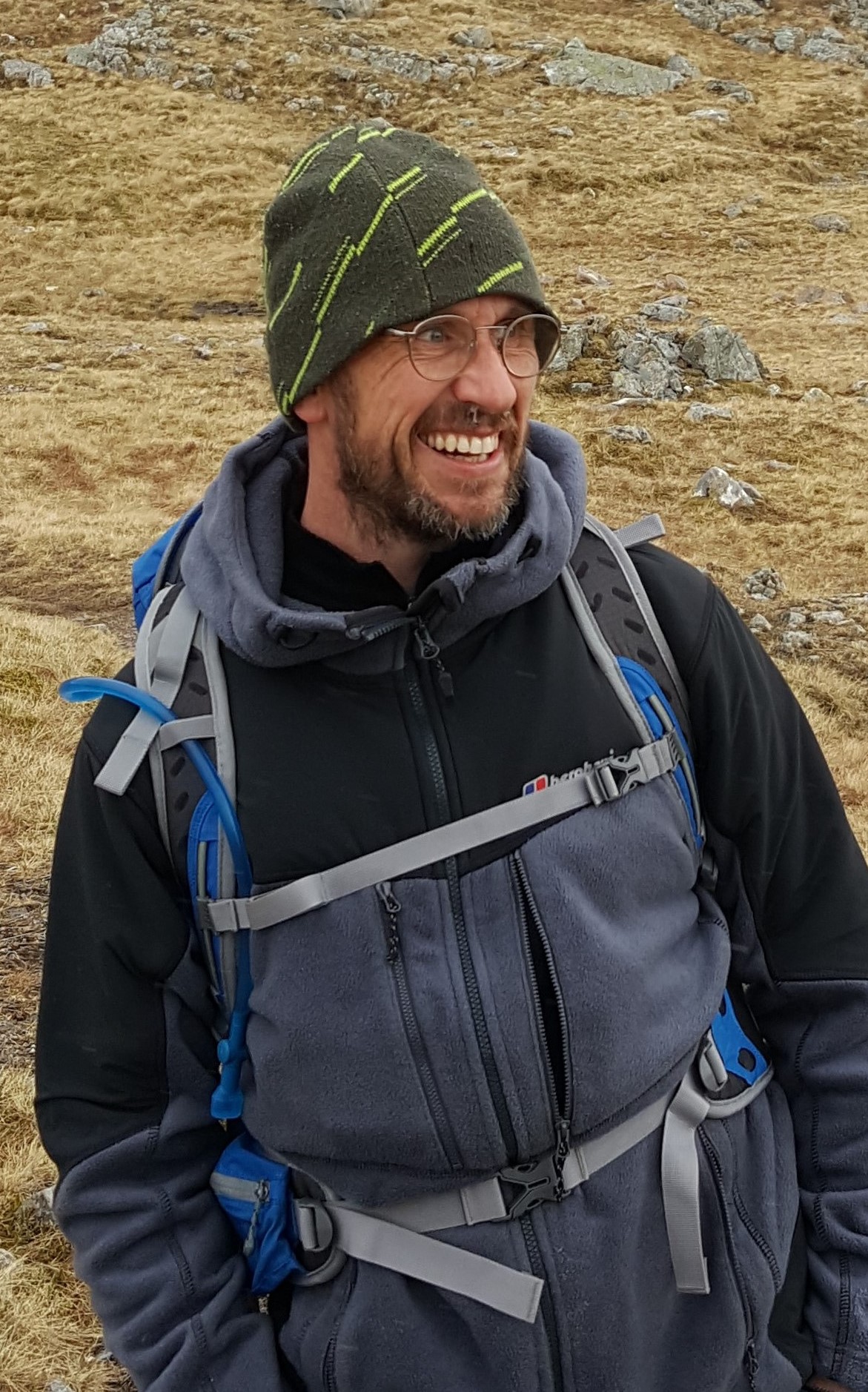 Inspiration
The inspiration to climb the Scottish Mountains I believe, once inside you, is a feeling that never leaves you. Twenty years have passed since I last climbed a Munro. Recently my motivation, inspiration and passion for hillwalking flooded into my system again and last weekend I had the chance to rediscover what I have missed. Since I started writing my outdoor sports blog last year I have embraced fully an outdoor life. I wanted to see if I still had what it takes to climb the mountains and meet similarly minded people to do it with along the way.
The Weekend
A few months ago I came across the website of 'Walk Highlands.' This is a tremendous online resource for anybody considering, walking in Scotland. There is a lot of information about walks in the Munros and at lower levels too. Basically there is something for everyone no matter what level you are walking at. As well as providing information, there is a forum enabling walkers to communicate, share walk reports and make arrangements for meets. I was on the website recently looking for opportunities to rekindle my walking experience. There was a weekend meet in Kinlochleven. I booked myself a bed in the hostel for two nights and decided to go and see what would happen.
Arrival
Not knowing who else would turn up at the meet, I was a little apprehensive when I arrived on the Friday evening.  I've not seen other people with cerebral palsy out on the mountains and I suspected neither had they!  Had a disabled person ever pitched up at one of these meets before? Very soon, I felt very welcome indeed and found myself in conversation and laughs with many. It was a lovely atmosphere and I had a good feeling about the weekend ahead.
With such a passage of time since I last climbed a Munro, I had no idea if I would be able to do this. As the evening wore on people were discussing plans for the walk. I knew I could join any of the walks but I didn't want to take on more than I could do and end up holding people back. Before I travelled to Kinlochleven I had decided on the walk that I wanted to do. I wanted to tackle the majestic Buachialle Etive Beag in Glencoe. I have climbed its sister, the Buachialle Etive Mor over 20 years ago and just loved walking in that area. Thankfully I found someone happy to tackle it with me and so I was looking forward to the walk very much.
The Walk
Conditions could hardly have been better when we set off. It was a beautiful morning. We followed the very well trodden path that leaves the car-park closest to the waterfall in Glencoe. After about a kilometre, the path splits where one goes into Glen Etive, the other up towards the saddle of the mountain. This part of the walk went more or less straight up, what felt like, a giant staircase. So much effort had gone into constructing a path with very large boulders. We soon gained height and gazed at some great views over to the Aonach Eagach ridge. The path continued upwards fairly relentlessly until it levelled out somewhat as we approached the saddle of the mountain.  At this point I decided just to enjoy the views and not climb any further. I was Glad I did!
The Descent
I felt fine when I started heading back down but I was beginning to feel tremendous strain on my thighs and hip joints. Taking my time I kept a steady pace and used my walking poles to steady myself.  Not much further down however, I could feel my legs starting to grow painfully sore. I was ready for my lunch but didn't want to stop because I knew, if I did, my legs would seize up. Determined to make it down over the most difficult part of the descent before I stopped, I kept on.
I was in a lot of pain by now but I carried on. Some people who were on their way up who asked me if I was alright because I was obviously looking quite wobbly by that stage. Eventually I got back down as far I wanted to before I stopped for something to eat. My legs and lower back were in agony but fortunately we only had a kilometre or so to go back to the car. The last kilometre was extremely challenging and I had to keep stopping due to the severe pain in my joints. I was so grateful to see the car again.
Reflection
All my apprehensions about going on this 'Mountain Meet' quickly evaporated and I experienced a great weekend. I met some lovely people, felt very welcome and I had a lot of fun. I had wanted to try something like this for a while and didn't know how I would get on. Sometimes when you have any form of disability  it can take an extra bit of courage to turn up. This can be particularly so when the emphasis is on a physical activity. All my fears were needles and I had a great time .
The walking experience itself however, has left me feeling very frustrated indeed. I can't put into words how much energy and determination doing something like this sucks out of me. As well as being in a lot of severe pain at the time, it really wiped me out for a few days afterwards. I do, of course, ask myself if it's worthwhile and sometimes the answer eludes me. I don't want to experience that level of pain and exhaustion on the hill again. However, I am still determined to enjoy the mountains and make them part of my life. I am very keen to climb Munros again one day and I intend to try and build my strength up to enable me to do that. I am also realistic and I will look for other ways to enjoy the wonderful mountains. Either way, I hope to attend the next 'Walk Highlands' and have as much fun as I had this weekend.