Monthly Archives:
January 2017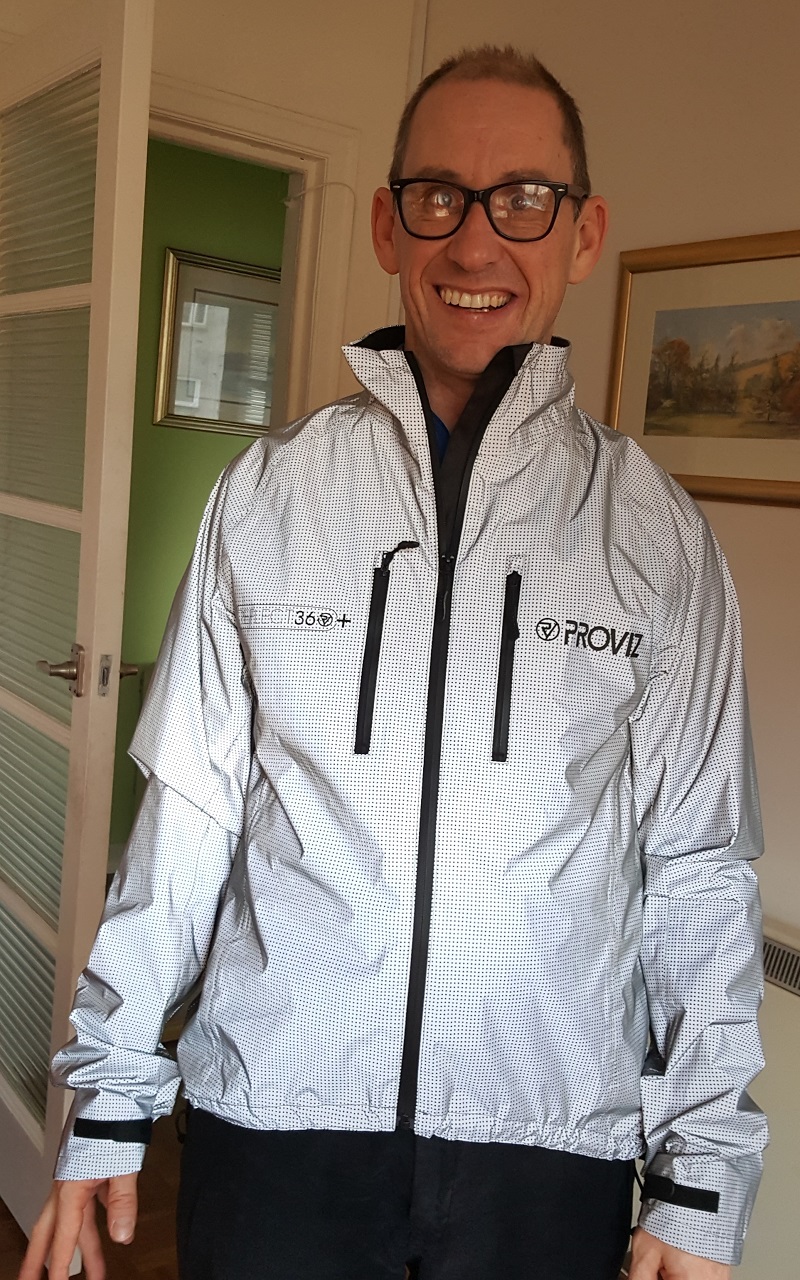 First Impressions
When I opened the packaging of the new ProViz reflective jacket it immediately looked like a top quality product. The material felt soft and malleable, yet looked great as well. The zips looked, and are, waterproof and have good quality toggles for ease of grip as do the draw strings at either side. I was keen to give this jacket a try.
Main Feature
The first things to say and the main feature of the jacket is that by day it just looks like a grey jacket but, shine a light on it, or look in a mirror and it is amazingly Luminous. Its 360 high visibility means that you are not likely to be missed out riding at night time.
Pros
Things I like about this jacket are:
Toggles and zips are easy to use
It has good sized pockets and a few of them
Cuffs can easily be adjusted with Velcro
Cons
The cut of the garment is not great and it doesn't fit very well
Suitable for around town but not road cycling.
Durability remains to be seen and may tear easily.
Final Word
I do like this jacket enormously for getting around town in and I like the fact it has good pockets and it is highly Visible. However, this jacket is not suitable for serious road cycling due to the generous cut and lack of breath-ability, but it is still a fantastic product.