DEUTER HELIUM RUCKSACK REVIEW: IDEAL FOR SHORT DAY TRIPS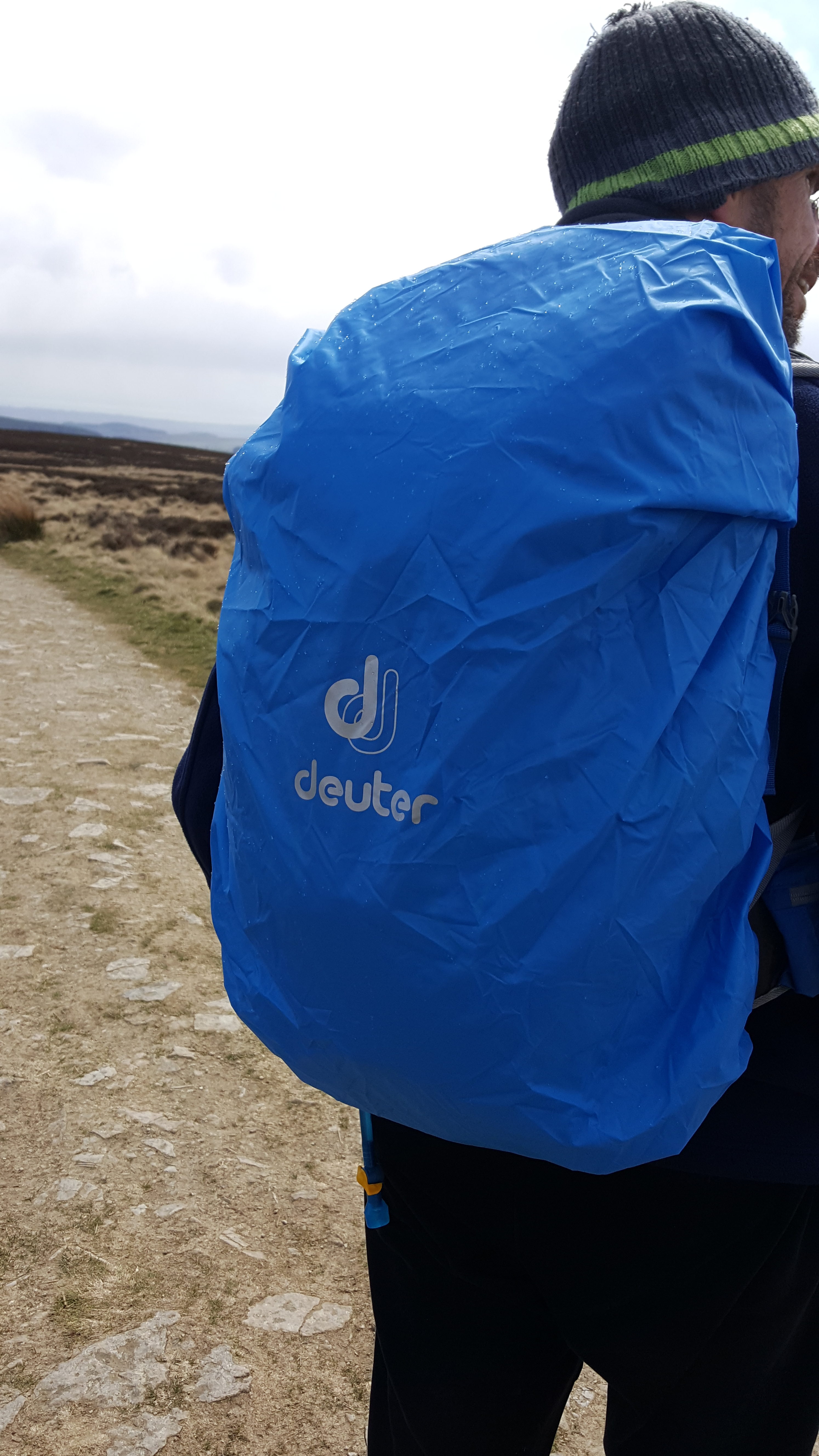 Deuter Rucksack Review
The 'Helium' Rucksack by Deuter comes in a number of different sizes suitable for a days expedition. I was lucky enough to have been asked to review the Helium 34l and see what I make of it.
First Impressions
When it first arrived I was quite impressed because it is made with top quality material and comes with a number of features. It is available in two fabrics, black/red and blue/green. This rucksack is one single compartment and has two side pockets although they don't close. It also has another pocket on the outside again that doesn't close either.
Features
Large zip pocket in the top flap
Pocket inside main compartment suitable for a hydration system.
Compression straps at either side
Waist pocket on the right
Airflow mesh system on the back for comfort
Small zip pocket on the right waist strap
Attachments for poles or ice axe
Waterproof cover
Comfort
I find this rucksack very comfortable to use. Deuter have put a lot of time into the Airflow system on the back. This provides great support and allows air to circulate leaving you feeling comfortable with nothing digging into your back. The straps are all very well made and easily adjusted. Waist straps can be adjusted at both sides of the rucksack to fit snugly round your waist. Shoulder straps are adequately padded and there is a breast strap.
Pros
Ideal for day trips
Comfortable to use
Lightweight and durable
Cons
Everything is on the right hand side.
The pockets are not great, none of them zip or fasten up
The hydration system is not very clear. It took me a long time to find it and it is not a good system
It would have cost nothing to put a pocket on the left waist as well
The outside pocket seems almost useless because it doesn't close at all.
Final Comments
This is a nice rucksack for day trips but it may not be my first choice. I feel that some of the features could have had better thought out. The external pockets are not very good and could have been better designed. There ought to have been a pocket on the left waist as well as the right and this, I believe would not have cost much extra. Similarly, there could so easily have been hydration access on the left but this has been overlooked.