ACCESSING THE OUTDOORS MADE EASIER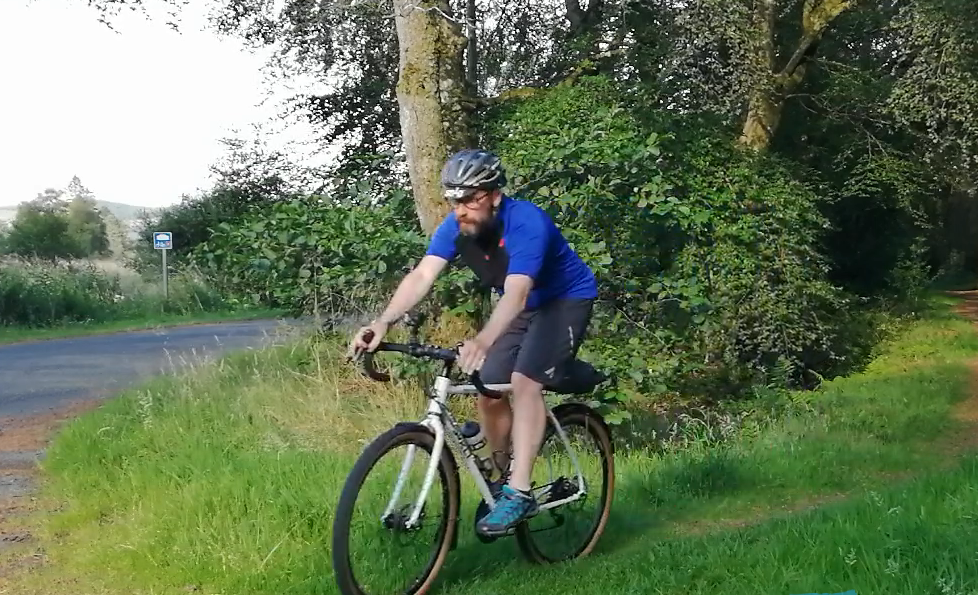 For disabled people like myself, gaining access to the outdoors can be difficult. However, it can be made slightly easier by finding the right bicycle or other suitable modes of transport. I have had the privilege lately or trying out a gravel bike and found it to be a tremendous boost.
Some of you might know I have tried mountain biking recently but found it was not for me.  I was terrified of hurting myself and, although I hate to admit, I think I'm too old to start mountain biking. Like many other sports, it is better to start when you are young and you have no fear! The Gravel bike is a great compromise and already I'm having lots of fun on it.
A Gravel Bike is in the shape of a road bike but with very comfortable geometry. It is ideal for long days in the saddle covering on and off-road terrain. I had the joy of riding a gravel bike up the Caledonia Way last year and I was really impressed with its performance. It handled really well and was very comfortable.
More recently I have been riding in Glentrool and made a film about my experience.