A WALK IN THE LOMOND HILLS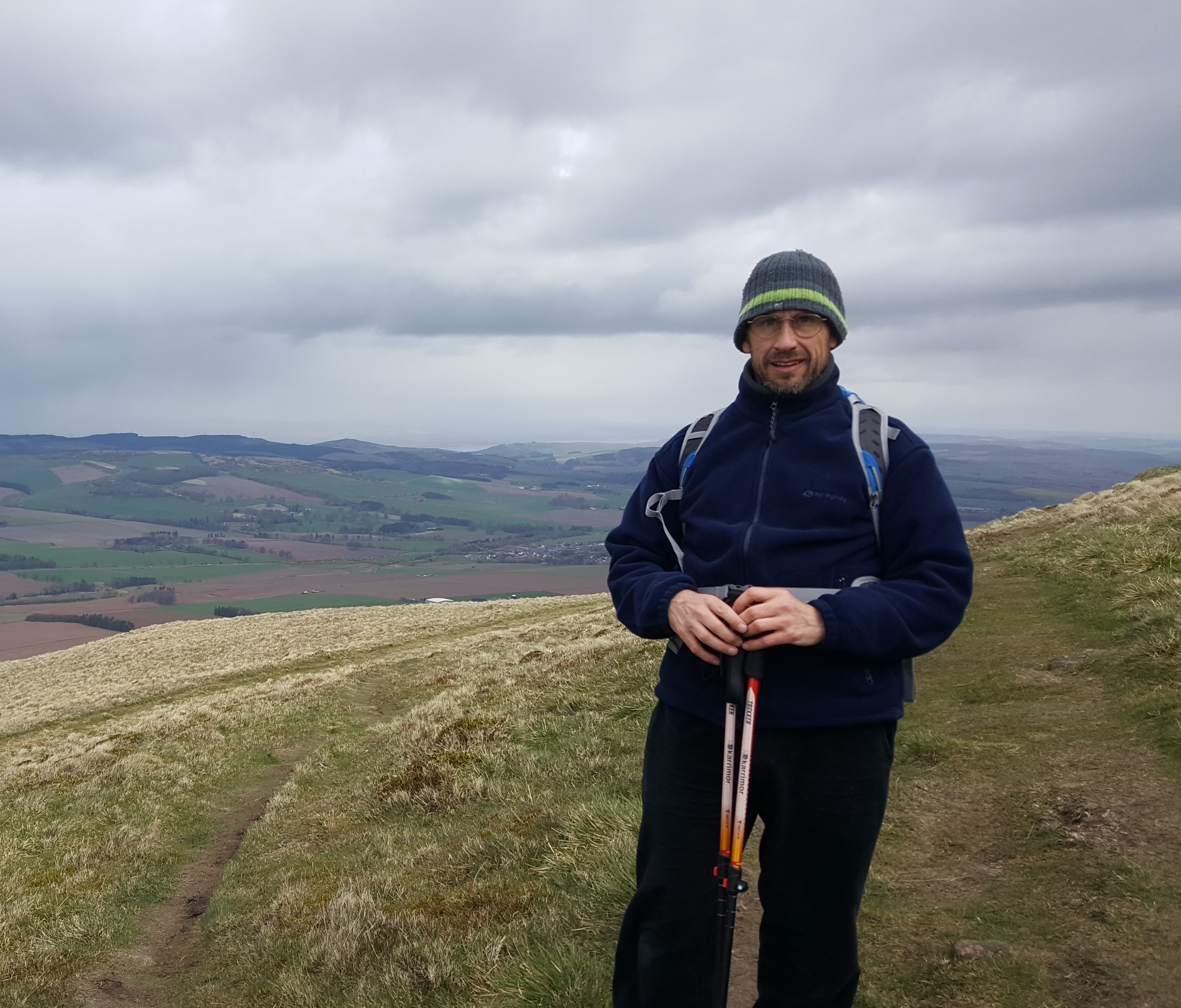 The Lomond Hills stand pretty much in the centre of the Kingdom of Fife and can be seen from afar. The village of Falkland lies at the foot of them, an old and historic Scottish town. Falkland is home to the famous Falkland Palace, a monument now under the care of Historic Scotland. I set out to walk West Lomond Hill and capture some of the views of Fife and the Central Belt.
Seen from miles around, the Lomond Hills are the most prominent feature of Fife and they are also know as the 'Paps of Fife '. Surrounded by moorland and farms they became a National Park in 1986. Steeped in history going back to the Iron age, remains of hill forts can be found at the top of both East and West hills. We left the car at the Craigmead car park which lies between the two hills and set off to climb West Lomond. Shortly after, I was lost in the memory of the last time that I completed this walk during my first year at the University of Abertay. That was in 1991 which made me feel rather old!
A very well constructed path is clearly signposted and leads most of the way from the car park to the foot of the hill. The path crossed heather and moorland and very quickly we were rewarded with beautiful views over Fife. At the foot of the hill the path comes to an end and the walker is faced with a choice. One path goes straight up the side of the hill very steeply indeed. Another path, and the one we took, carries on around the hill and onto the top making for a slightly more gentle ascent. Paths are very well constructed and marked out and suitable for runners and mountain bikes.
After a short section of rather steep ascent, we were soon on the top and enjoying spectacular views. On the top is a very well established Cairn and Trig Point. Views were stunning over the Firth of Forth and across the river Tay into Angus. After a short time at the summit we returned to the car the same way.
I had underestimated this hill. By the time I got back to the car I was really shattered and in a lot of pain. I had thoughts about climbing both East and West Lomond on the same day. Many able bodied people do this but I'm afraid it would be too much for me. However, I'm sure many others could do the two in the same outing and this would make a great day trip. I am looking forward to returning to explore more of Falkland Village and to walk East Lomond next time.