CYCLING ABERLADY BAY EAST LOTHIAN AND HAVING THE RIGHT BIKE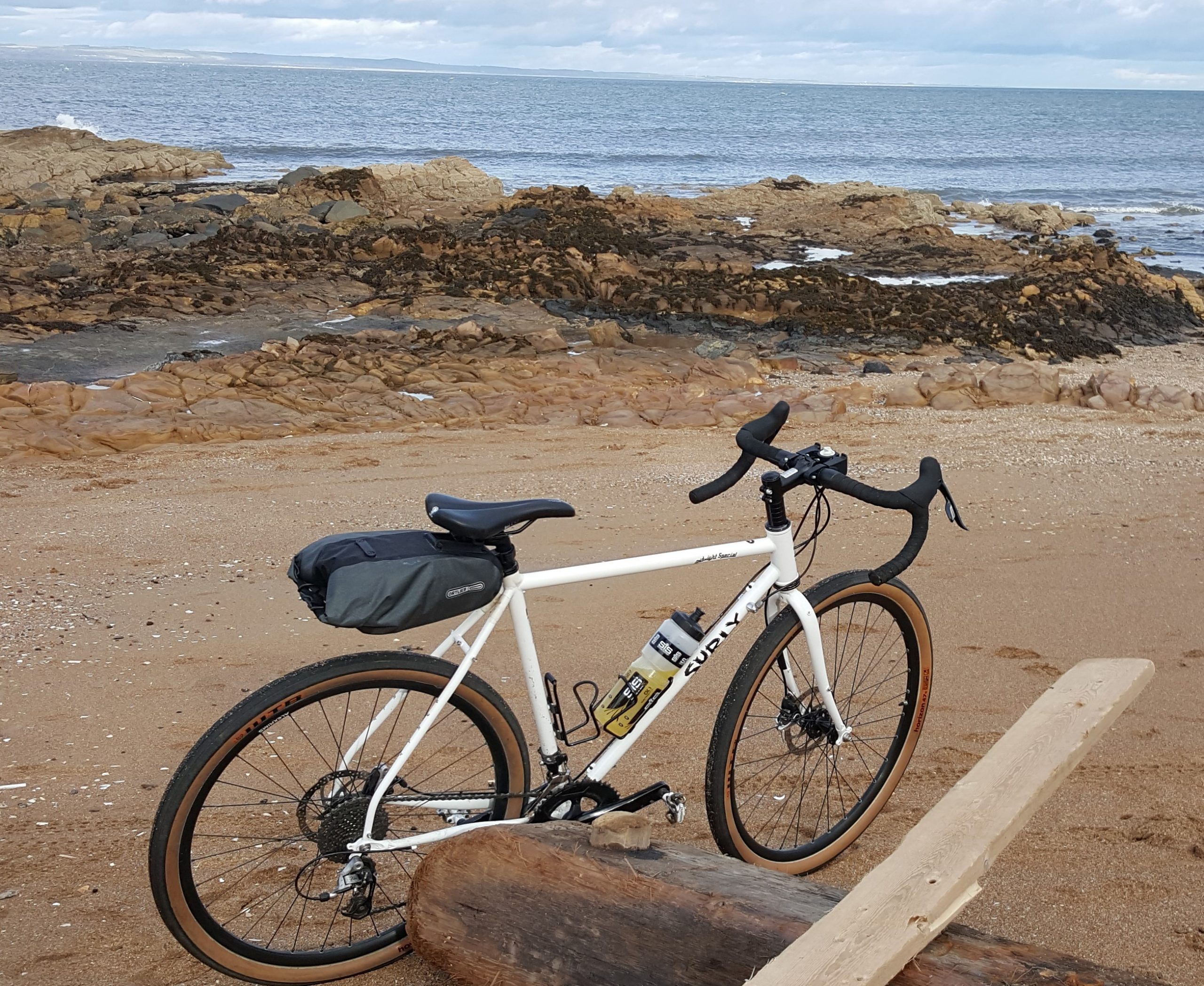 East Lothian represents for me, some of the most beautiful coastline in the country. Long sandy beaches, rolling dunes, and views over the Firth of Forth make it a haven for recreation and relaxation. I wanted to explore more of it by bicycle and recently took a trip to Aberlady Bay.
I have been very fortunate to have been supplied with a Surly gravel bike and this has opened up so many opportunities for me. Having the right bike opens up so many more opportunities because it enables me to access parts that would until now have been out of reach. The dunes and open sandy beach of Aberlady Bay is a fairly long walk from the nearest car park.  I had been there once or twice but found it a rather tiring walk.
I cycled out to the beach on my new Surly gravel bike and what wonderful ride it was. It struck me what a great place to be for disabled cyclists. This would be ideal for families to cycle or anyone who is not confident enough in the traffic. But for me, it was just a lovely place to cycle and has great rewards of some wonderful views of the Firth of Forth.  Below is a short film I made of it so hope you enjoy.